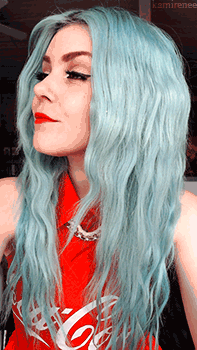 I'm LITTLE FLYING E A G L E
I'm the H A V O C of the CHILD .
Hi Sam!

Thanks for taking the time to read this letter. As fellow YouTubers, we have much respect for others who put so much hard work into building their channel. It's not easy, and you should be proud! That said, we've noticed that in your success, there has been a lack of respect in…

I'm reblogging this with the Laci's recent video-upload concerning the subject
"Your gliding movements, and your eloquent eyes. With these you can easily enchant a human heart."
The Little Mermaid - Hans Christian Andersen
Flutter those Lashes
if you don't terrify people a little bit then what's the point.
Test-shoot of Ariel
Photographer: mierose